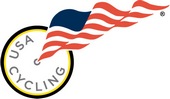 Race #2 Sunday 12-30 Gormley Cyclocross





It looks like we have enough RSVPs so the race will be on as scheduled.


With the current ratio of B to A riders we will probably race everyone together at 2:30 unless we have a lot of A guys sign up on raceday. Kids still separate at12:30.


We are going to need 4-6 traffic marshals for the race, as a lot of the course will go through the neighborhood. If you are doing one race and can marshal for the other, let me know. If you can do this or have someone who can marhsal, you can race for $15.



New coursemap here.

Some recent photos are up on Facebook

.



12:00PM

Registration opens.


12:30PM

~30mins> Kids, Beginning Juniors.


1:15PM

~1hr> Bee Cross (50+ Men, Cat 3 Men 40+, Cat 4 Men, Women, Juniors.)


2:30PM

~1hr> Open Cross (Pro Men, Cat 1/2 Men, Cat 3 -40 must race open. Any of the Bee Cross categories, juniors, Cat 4s etc. are welcome to race Open if they want to. There are no prizes or series points for men in the Bee Cross)



Entry $20


Juniors Free. If you can prove that you drove more than 2.5 hours to race, you can race for $5. If you get in touch with me well before hand, I might be able to find some guest housing. Registration closes 15 mins before each start.

Important!! RSVP or Else!!!
There is no pre-registration for this event, but you need to RSVP by either

joining the event on Facebook

, or emailing me directly. Please include your category. If we do not have 15 non-discounted riders by 9 PM on 12-28 the race will be cancelled. If you RSVP and then don't show, I am going to expect a note from your mom/spouse/doctor etc.

Prizes:
The series overall will have some (smallish) prizes for the Open top 12 overall, the first three women in the Bee Cross, the first Junior who races Open, and the first cat 4 who races Open. If we have enough swag, we may have a few prizes for individual races as well. We will not have prizes or series points for the men in the Bee Cross, but it is a scored race and counts for category upgrades. If you are serious enough to be gunning for prizes or series points, you should be racing Open. Women are welcome to race open, but they will only be scored sepatately as women in the Bee Cross. Points will go to the first 5 in Women and the first 12 overall in Open. There will be no "dropped races."



Directions:


Wool/Gormley Elementary is located just south of the state capitol complex in Santa Fe, NM. Exit I-25 on Saint Francis, (in Santa Fe) go north 2.5 mi to Cordova, right about .5mi to Galisteo, then left about another .5 mi to Booth. Turn right and go two short blocks to the school.






Course:


Course will go zigzag around the schoolyard, then follow an arroyo up to Old Pecos Trail, and then loop back to the school. Sections of the course, especially the arroyo, are narrower than 3 meters. Road sections will be open, but we will have marhsals to watch traffic. Snow on at least part of the course is likely this time of year. Course will be faster and less technical than the last one. About half the course will be paved. If we need traffic marshals, and you can marshal for the race you do not do, we will let you race for $15. Email me if interested.



Backup/Snow Course:


We will run these rain or shine, but promoter reserves the right to cancel or move the course in the event of severe inclement weather or other issues. If there is a lot of snow in Santa Fe, we have a backup course in Albuquerque. The course will be in the Bosque by the Rio Grande on the west bank, just north of Central Av. Times and categories would be the same. CHECK WEBSITE IN CASE OF CHANGES!!!



General info:


The sponsors of this event help us pay costs for the series and keep it cheap for the riders. Please patronize them. Held under a USAC permit.(pending) USAC license is required, annual or one-day for all riders. USAC one-day licenses are $10. (We will cover this fee for riders under 18.) Promoting club Team Cross. Approved helmets must be worn at all times when on a bicycle. Contact: Hawke Morgan at 505.259.6885 call or text. Email: hawke@bcdracing.com



NM Old Fashioned CX Series
New Mexico Cyclocross Series
NM Team Cross
Team Cross Devo
BCD homepage
Hawke's blog