NMCX Series Finals


Final NMCX Series Race, double points.


Note: Do not park along the side of the road on Esperanza, You need to park inside the Apple Farm Fence. If we run out of room you can park at Bosque Auto Glass which is about 600ft east of the venue across Esperanza from Lotaburger.

As of 8AM the course is free of snow. It will be muddy in spots, but much less sloppy than last week.





| | | | | | |
| --- | --- | --- | --- | --- | --- |
| 50-59 women | 1 | Dora Cde Baca | New Mexico Spokettes Racing Team | Santa Fe | 55 |
| 50-59 women | 2 | Shannon Zanelli | | Albuquerque | 48 |
| | | | | | |
| 60+ women | 1 | Diana Hardy | NM Spokettes Racing Team | Santa Fe | 60 |
| 60+ women | 2 | Kim Bear | Spokettes | Santa Fe | 62 |
| | | | | | |
| Women 3/4/5 | 1 | Hayden Colfax | NM Bike n Sport | Santa Fe | 18 |
| | | | | | |
| Junior girls | 1 | Zoe Colfax | NM Bike n Sport | Santa Fe | 16 |
| | | | | | |
| 40-49 men | 1 | Reed Colfax | NM Bike n Sport | Santa Fe | 49 |
| 40-49 men | 2 | Patrick Roddy | Bike N Sport Racing | Albuquerque, | 41 |
| 40-49 men | 3 | BILL LITTLETON | | ALBUQUERQUE | 49 |
| 40-49 men | 4 | Robert Browning | Zoe Fitness | Albuquerque | 49 |
| | | | | | |
| 50-59 men | 1 | Jeffrey Fleming | High Desert Bicycles | ABQ | 59 |
| 50-59 men | 2 | Wendell Egelhoff | Bike N Sport Racing | Santa Fe | 52 |
| 50-59 men | 3 | Nathan Masek | High Desert Racing | Albuquerque | 52 |
| | | | | | |
| 60+ men | 1 | Jan Bear | Bike & Sport | Santa Fe | 64 |
| 60+ men | 2 | Jimmy Day | Bike n Sport Racing | Santa Fe | |
| 60+ men | 3 | Mike Hunter | Nero Veloce | Albuquerque60 | 61 |
| | | | | | |
| men open | 1 | David van der Goes | None | Albuquerque | 46 |
| men open | DQ | Hawke Morgan | Team Cross | Burque | 49 |
| | | | | | |
| women open | 1 | Tanya Bettis | Unattached | Albuquerque | 50 |
| women open | 2 | Christina Hartsock | New Mexico Spokettes Racing Team | Albuquerque | 51 |
| | | | | | |
| Men Cat 4 | 1 | Patrick Roddy | Bike N Sport Racing | Albuquerque, | 41 |
| Men Cat 4 | 2 | Erik Mease | Nero Veloce | Albuquerque | 35 |
| Men Cat 4 | 3 | Reed Colfax | NM Bike n Sport | Santa Fe | 49 |
| Men Cat 4 | 4 | Robert Browning (2) | Zoe Fitness | Albuquerque | 49 |
| Men Cat 4 | 5 | Paul Reichbach | | Rio Rancho | 37 |
| Men Cat 4 | DNF | Marcus Panozzo | | Albuquerque | 47 |
| Men Cat 4 | DNF | Logan Colfax | NM Bike n Sport | Santa Fe | 19 |
| | | | | | |
| M. Men Cat 5 | 1 | BILL LITTLETON | | ALBUQUERQUE | 49 |
| M. Men Cat 5 | 2 | keith Jeneski | Team Cross | Albuquerque | 49 |
| | | | | | |
| Men Singlespeed | 1 | Philip Neis | TREK/Echelon Racing | ALbuquerque | 39 |
| Men Singlespeed | 2 | Chris Dineen | Sport Systems 505 Cycling | Albuquerque | 50 |
| Men Singlespeed | 3 | Greg Krause | Olev Rapido/Trek Superstore | Albuquerque | 56 |
| Men Singlespeed | 4 | keith Jeneski | Team Cross | Albuquerque | 49 |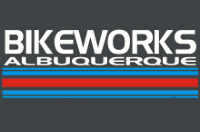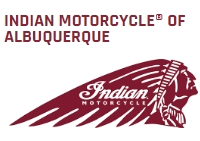 Sunday, Jan 13, 2019

The January NMCX races will have just two starts and a kids race.

1:00 PM Master Women 40+,50+,60+, Women cat 4/5, Women SS, Junior Girls, Junior Men B, Master Men 40+, 50+, 60+, Men SS, 40 mins
1:45PM Kids race 10 and under - special abbreviated course
2:10 PM Open men, 60 mins - full course
2:10 PM Junior Boys A, Men 4/5,Women Open - 45 mins - full course



Entry fees:


There will be a once per year $5 administrative fee for the first "Hawke Race" you do. Juniors are exempt. This will cover all Hawke Races events until October 2019. Explanation at bottom of this page.
Adults $28. U23 $14, Juniors $0 even if they race adult categories. Day of event registration add $10.
Registration closes 15 mins before each start.



Online Registration:


Online Registration will close at midnight on Jan 11.

If you miss the deadline you can still register at the event the day of the race for an extra $10.

We will use Google Forms for registration. It does not cost anything to preregister. You will need to pay at the race even if you are preregistered, but all your info will already be entered, and we will have some idea of how many riders to expect. You will also save $10. I have a card reader on my phone so you can pay with a card at the race. If you are doing 2 races it will be an extra $5 per race.

Online Registration.

List of Registered Riders.

Explanation of junior categories:
Junior Boys A (any age, will start with Men 4/5, but get scored separately)
Junior Girls (any age any age will start in the wave with Womens 4/5 etc, but get scored separately
Junior Boys B (any age will start in the wave with Womens 4/5 etc, but get scored separately, if you dominate Boys B, we will move you to Boys A)
The idea behind this is that some kids are real beginners to racing at 17 and others are pretty experienced at 13. This gives the older beginners a place to start and lets faster younger juniors race the full course.



Course:

Course will not conform exactly to modern UCI/USAC standards in that some sections will be narrower than 3 meters. We may also use hurdles in singles or threes instead of pairs and hurdles may be less than 4M apart. Course will also have more running than most NMCX series races. 12:30 start will do an abbreviated easier course, which will be suitable for beginners. All others will do a longer course.
Course winds through the trees of Mr Hays' apple orchard and goes up onto the ditchroad for some fast bits. We may be dodging some fallen apples as Mr. Hays is expecting a good harvest this year. One of the most scenic courses we have. Mud is possible. Course maps will be posted here later.



Directions:


Take I-25 South from Albuquerque to the NM47/ Broadway Exit (215). (There is some construction at Rio Bravo, but it clears up after that.) After the exit, go south 7 miles to Bosque Farms. Do not speed through the reservation near the casinos, there are almost always rez cops there. Turn Right on Esperanza at the Blake's Lottaburger. Go west (right) 1/4 mile to the farm.



General Info:


These will be insured through bikeraces.org. USAC licenses, annual or one day, are not required. Helmets are required. Aside from the course considerations and allowing unrestricted feeding of riders, this race will be run under USAC cyclocross rules.



Weather:


We will run these rain or shine, but promoter reserves the right to cancel or move the course in the event of severe inclement weather or other issues. If weather looks doggy, I make a call if we are on or not at 4PM raceway, this will be posted on the website and to the bike-racers list.



What is this $5 administrative fee business?


Starting in with the 10/2 race, I will be charging a $5 once per year fee for any Hawke Races. So you pay the $5 at the first Hawke Races event and you do and need not do so again until the beginning of my next insurance year, which will be the beginning of October 2019. This will include Tuesday or weekend races.
I buy my insurance per rider per year. So someone who shows up and does NMCX race or one cit costs me about $5. Someone like Eric Measle who does like 20 races, also costs me $5 for all the 20 races he does. My insurance costs went up about 40% this year as I had a lot of riders that just did one event. So instead of raising entry fees, I feel that this system adds a slight incentive for riders who do several of my races. Also I think it is fairer, as it charges the riders in proportion to the way I get billed.

Contact: Hawke Morgan at 505.259.6885 call or text. Email: hawke@bcdracing.com