BCD Racing Home
09/13/22 Tuesday MTB Info below
10/04/22 Tuesday CX info below
10/09/22 Capulin CX, Albuquerque, NM
10/15/22 - 10/27/22 New Mexico Cyclocross Series presented by Echelon Racing. Info at USA Cycling's site
12/03/22 Hubble CX I, Albuqueruqe, NM
12/11/22 Hubble CX II Albuqueruqe, NM

01/07/23 Hays Apple Farm CX I, Bosque Farms, NM,
01/14/23 Hays Apple Farm CX II, Bosque Farms, NM,

01/22/23 Hays Apple Farm CX III, Bosque Farms, NM,
Tuesday Results 2022
Tuesday Results 2021
Tuesday Results 2020
Weekend event results 2022, 2021, and earlier, work in progress


Hays Apple Farm CX
Saturday 1/7/23, Saturday 1/14/23, and Sunday 1/22/23
Kids Race at 12:30PM ~20 mins
Everyone else 1:00PM ~1hr





A long time ago, before gravel bikes or mountain bikes, when the weather got chilly, bike racers would ride whatever bike they had through the woods, across the fields and down little dirt lanes. Sometimes there would be steep hills or fallen logs where they would have to get off their bikes and carry them. And, since they were bike racers, they started setting up little loops and racing around them. It was fun. This was the beginning of cyclocross.

I feel that the UCI with all their rules (even if they be well meaning) have kind of lost contact with this aesthetic. This series attempts to preserve this "old fashioned" cyclocross aesthetic of just riding around through whatever happens to be out there.

So what should I expect to be different VS a normal modern cyclocross race?

I will try to design courses that favor cyclocross bikes over mountain bikes or road bikes. Considerable sections of the courses will be less than 3m wide, hurdles will more likely be a just a few logs thrown across the trail, and there will probably be more running with the bike than most CX races. You can ride any type of bike or tires you think best for the course. This year all the races will have one combined start and race for about 1hr, this is also kind of old school cyclocross.

None of the races are USAC so you do not need a license, but there are no official USAC upgrade or ranking points earned.

Be sure you have sealant, for Hubble especially. It has been a bumper goathead year.

Cyclocross racing aside, the three venues we have this year are really pretty spots, good examples of the beauty that the New Mexico Outdoors has to offer. (OK there is some graffiti at Hubble, but there is also a nice view, a meadow, and a little cottonwood forest,)

I hope you can make it out, and that you think it's fun.





Note

that there will be a minimum of about 15 riders signed up for this event

by midnight the Thursday before each Saturday and Friday before the Sunday race

. So if you want to come, and you want the race to happen, please sign up at the link below.



Directions:


Google placemark here.
Take I-25 South from Albuquerque to the NM47/ Broadway Exit (215). After the exit, go south 7 miles to Bosque Farms. Do not speed through the reservation, particularly near and just south of the casinos, there are almost always rez cops there. Turn Right on Esperanza at the Blake's Lottaburger. Go west (right) 1/4 mile to the farm.



Course

: Course winds through the trees of Mr Hays' apple orchard and goes up onto the ditchroad for some fast bits. One of the most scenic courses we have. Mud is possible.



Kids Race:

if we get some younger riders who would like to come out, we will accommodate them with a shorter course and shorter race duration. If you have kids who would like to race please have them sign up and we can assess how many we have.



Entry:

Entry fee $25. Cash preferred, but you can pay online or I have a card reader. Juniors (under 18 on race day) free.



Prizes:

We may have some small prizes for the top mens and womens finishers, possibly also juniors if we get a good number of them.



Online Registration (coming soon)





List of Registered Riders (coming soon)





Online Donations



.



General Info:


USAC licenses, annual or one day, are not required. Not a USAC race. Helmets are required. We will run under USAC cyclocross rules, except that you can feed anywhere, anytime, and the course will not meet USAC specs. Lapped riders finish on the on the same lap as the leader.



Scoring:


Everyone will ride together but we will divide the results into:
Women Overall
Open Men
Men 50+
Men 4/5
-18 Boys
-18 Girls
as well as posting overall results

Then National Champion J-Pow at Hays a few years back.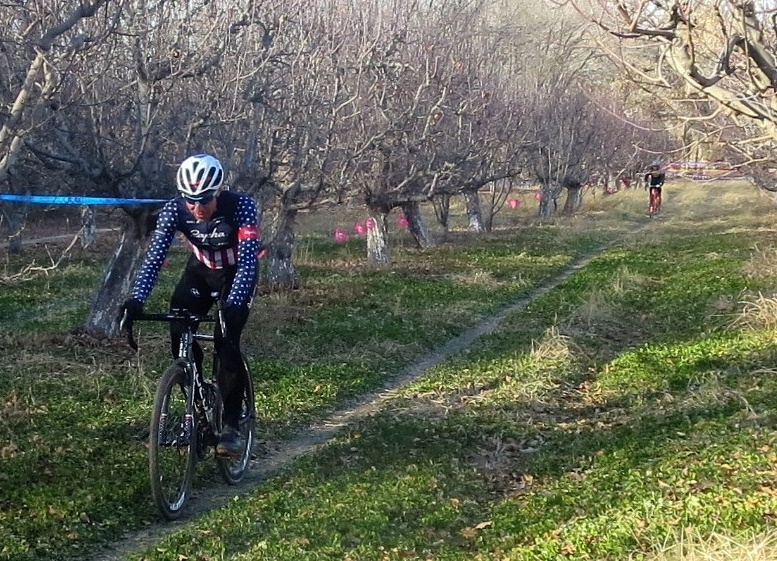 The Finish Straight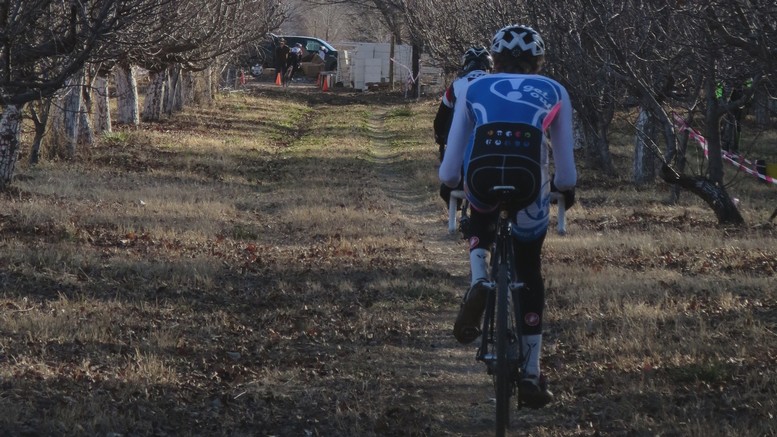 A runup.